Welcome to an unprecedented pictorial journey of the short story Bhaktin by Mahadevi Verma, where I have summarised Bhaktin's life story in 3 profound frames.
BHAKTIN by Mahadevi Verma
LOOK
•Slim •Small height •Physically weak •Confused women •Sarcastic •Caring •Strong women •Never gives up •Bald •Wears a dirty saree •Wears a kanthi mala •Dehati •Illetrate
PHYSICAL LOOK
•Hair length- long, medium •Complexion- Indian wheatish to fair •Height- small •Health- weak or average •Hair style- braids single for married women, and double for girls. Rubber band. •Hair color- black •Features- average, lower-class look. •Clothing- saree, frock, skirts, bellbottoms, •Fabric- cotton.•Accessories- kanthi mala •Props- •way of living- not educated, rural. •Lifestyle- simple and minimalistic\ •Financial status- okay as she was a maid. •Age- 45-50 •When married- bichiya, anklet(moti silver), Kamar band(silver). •Cotton saree(rubia), seedha palla, kardhan •Hand- Chandi ka toda •Shoulder sleeves- baju band.( chandi) •Neck- sone ki Kantha, hathuli. •Pair- paujeb(gungaroo). •Maath tika. •Kaan- Chandi ka jhumka (iron) •Ghunghat.
LIFE HISTORY
•Lives in Allahabad •Got married at the age of 5 •Had two daughters •Lived in a joint family •Understanding husband •Husband died at the age of 35. •Started living with her daughter and son in law.•Started working for mahadevi verma •Use to cook and do all the household work. •Was with her till the end. •Very neat and clean while cooking. •From good to bad financial condition. •Started working in town
ASSUMPTIONS BY SELF
•As we don't know the age of bhaktin, we are assuming it by the age of mahadevi ji and her husband. •Her age is assumed to be 45-50 while she is working with mahadevi ji. •While mahadeviji use to go to college at that time period her age id to assumed from 25-30. •The timeline of bhaktin's story is assumed to be 1937-40 •As the birth and remise day of mahadevi ji is mentioned also it is said she used to be a warden in a college so the timeline is assumed to be as mentioned above.
OBJECTIVE
•So after reading the story my objective would be to bring out the real-time character of bhaktin. •My objective would be to create a movie, magazine story and to target the audience who think there is no life after their husband dies, who cannot be as strong as bhaktin who never gave up on life, who never stopped loving or caring for people, to bring out the reality of life, also the fans of mahadevi ji. •MOOD- realistic mood to bring out the real-time character with a little imagination.
FRAMES
1.Her look when she got married at the age of 5-9 . While she was a kid.
2.her look when she had two daughters husband and everything was going smooth.
3.her look when she got widowed. And shaved her head, worked for mahadeviji.
FRAME 1 REFERENCE
FRAME 2 REFERENCE
FRAME 3
MODEL SELECTION
I took real-time people with a similar life story, to have the natural essence and feeling of the content so the selection of the model was very accurate and tedious at the same time.
JEWELLERY BOARD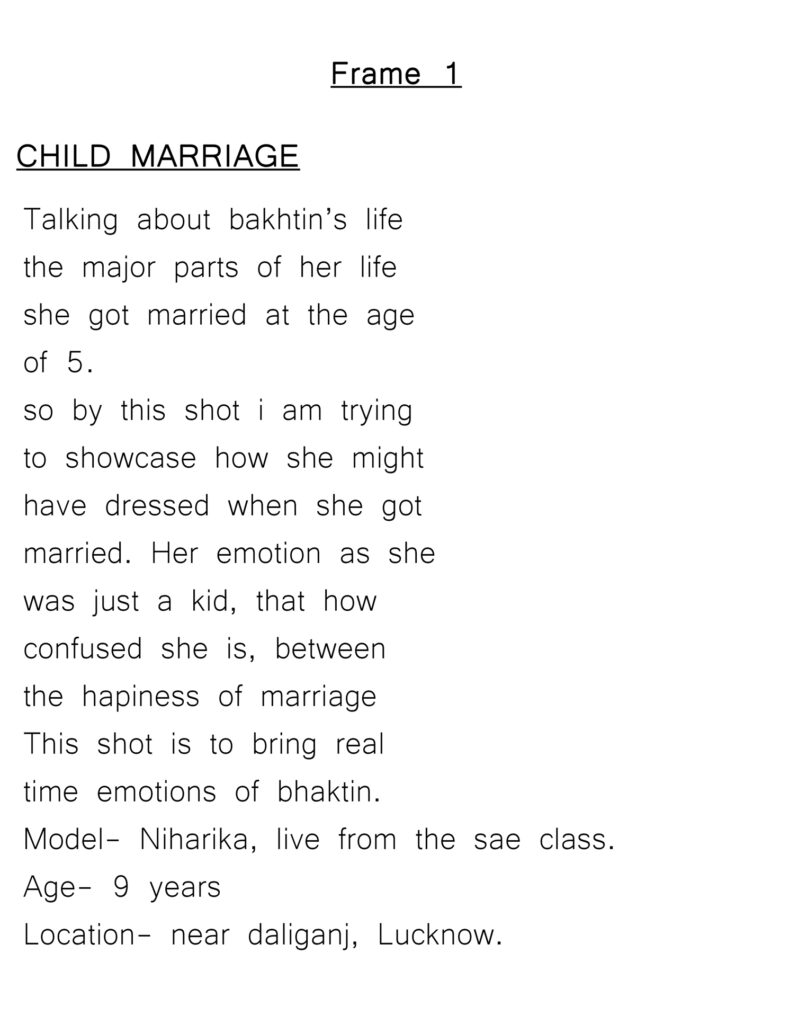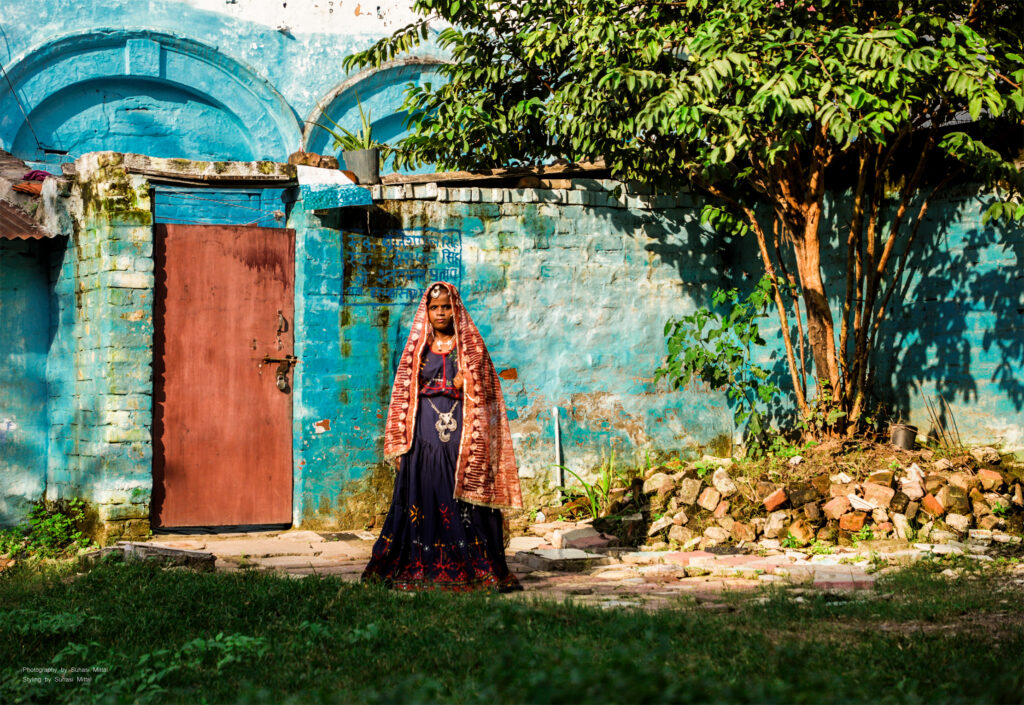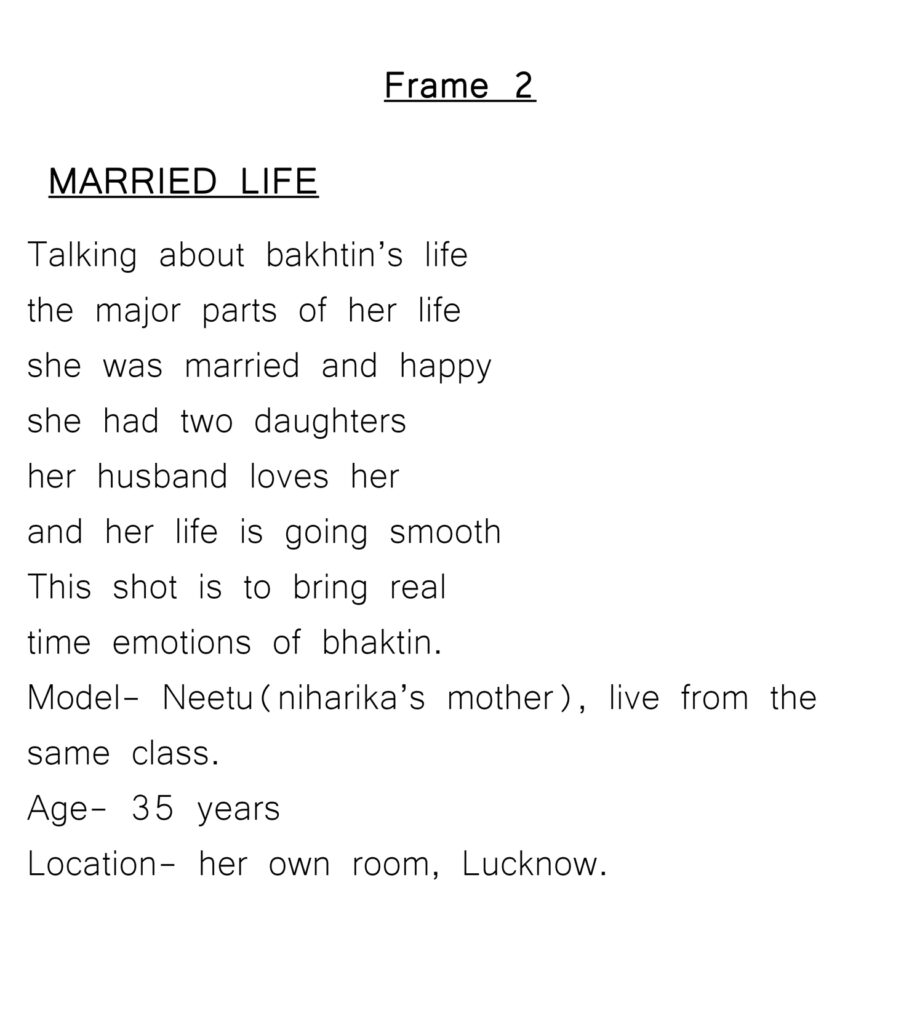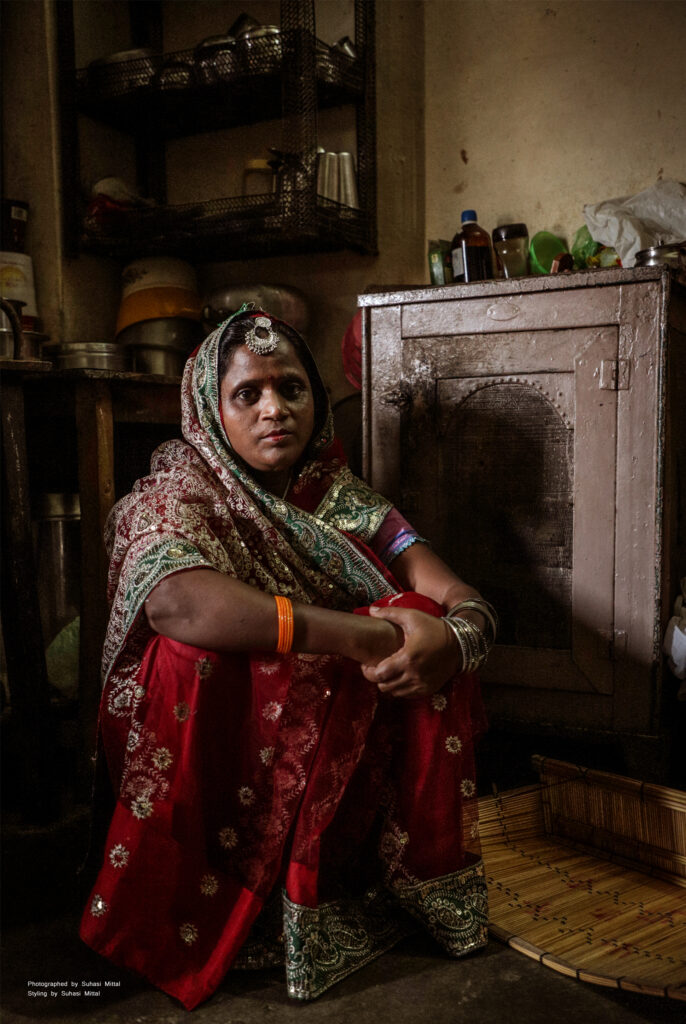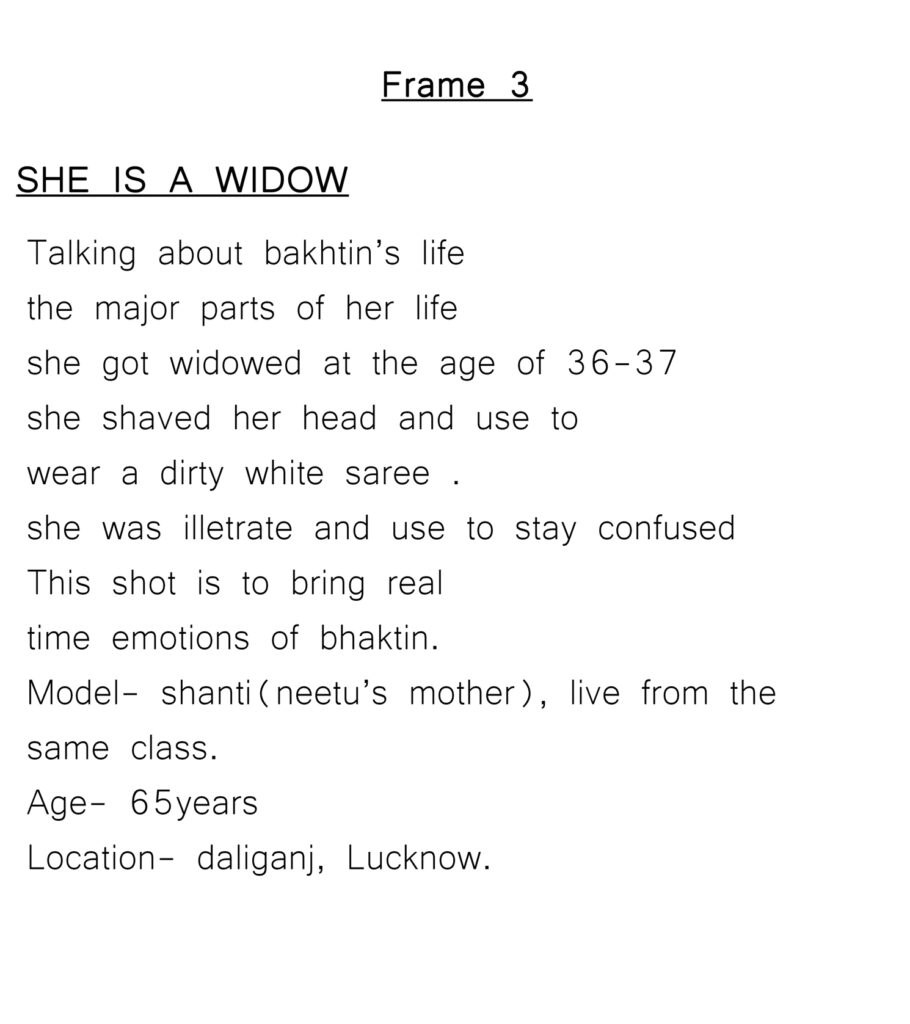 Photography- Suhasi Mittal
Frame Selection-Suhasi Mittal, Kumaiyl Kazmi
Styling-Suhasi Mittal
Location selection-Suhasi Mittal, Kumaiyl Kazmi
Make-up-Suhasi Mittal
Research, ideation, post production and execution.