While i was interning in Landmark Group, I was appointed as a graphic print design intern in a brand called Lifestyle, UCLA, (University of California, Los Angeles), So my project was to understand the brand, and get a collection for the Indian market that hasn't been observed yet.
Then i was made to study the what brand does in terms of clothing and other areas, after developing an understanding regarding the work profile and feel profile of UCLA, I started doing Market research, went to the malls,
ran google forms to understand the demand and mindset of the people we were going to target, so as it is very important in retail brand to understand who is our customer, who are we looking at while designing a collection/ range or capsule, etc.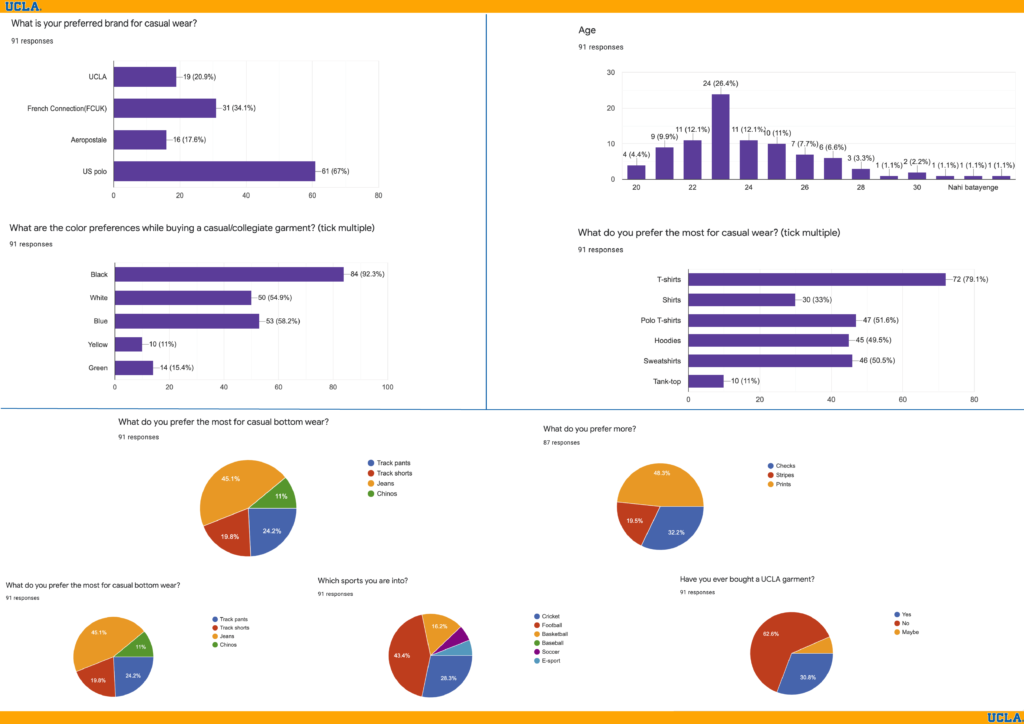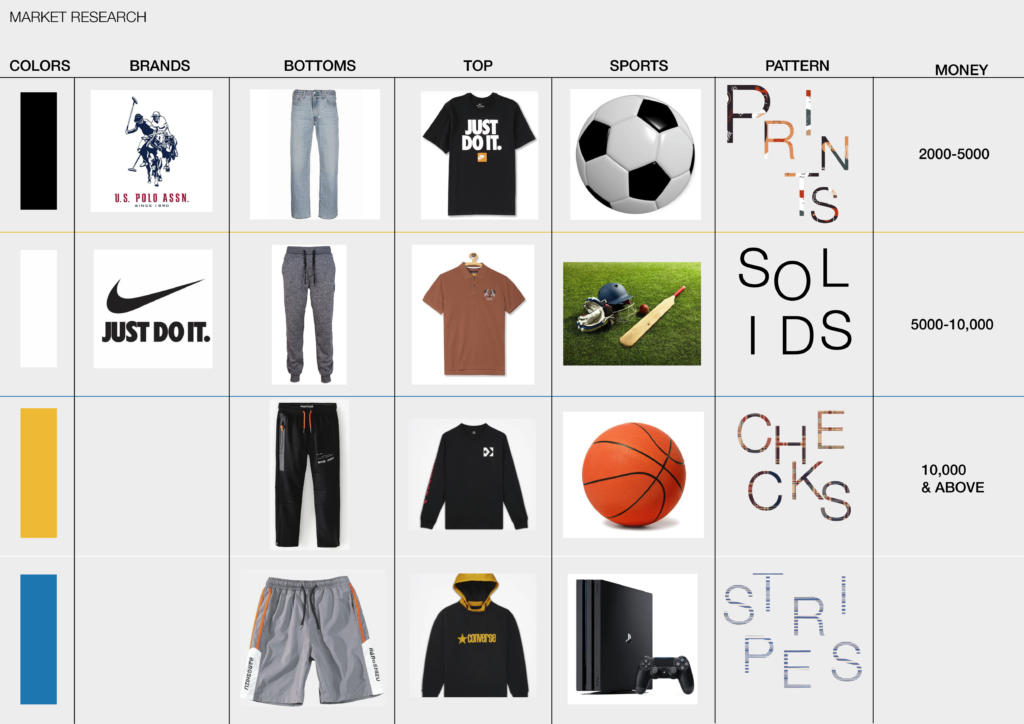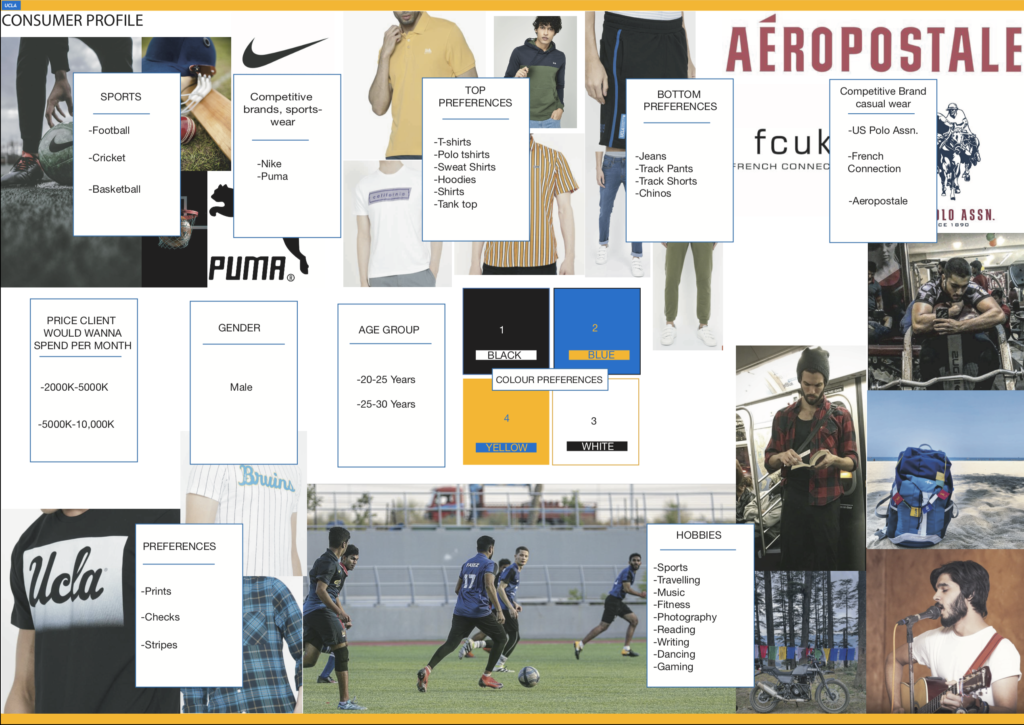 About the collection
SUPER FLY SOCCER
why? super fly is a  ostentatiously fashionable also Super fly is a term used by people who are crazy about football, when football players run, they look like they're flying, so they're looks like a "SUPER FLY", soccer means football around which UCLA's making stands and that is around what my collection will be.
Therefore, i started summarising what all things have to be followed, according to the brand, also keeping in mind the retail acceptance.