About
Hello! I am Suhasi Mittal. currently pursuing fashion designing at NIFT,Raibareli.
Designing has always been my passion and has always inspired me. My creative disposition has always been my driving force which has led me to explore newer possibilities because of which I have developed a strong affinity towards digital illustrations, low poly ones being my field of experience digitally.
Basic Information
Email:
mittal.suhasi@gmail.com
Residence:
Lucknow, Uttar Pradesh (India)
Work Experience
May-July 2021
Là Fuori
(Design and Fashion)
Communication Intern
Being an individual from a Fashion Design background I was enthusiastic about seeing how communication and marketing is done, responding to the call and attempting to learn however much I can along the process. I'm at present interning with Là Fuori as a functioning assistant in the communication team.
Jan-May 2021
Design Collection
I did my Design collection at NIFT Rae Bareli, under Ms. Vijyalaxmi Singh(Faculty mentor).
I worked on a 5 garments collection, learning how the thought process works and how can I formulate those thoughts into my collection.
Nov-Dec 2020
Lifestyle International Pvt. Ltd.
(Landmark Group)
Design Intern
In Landmark, I was designated to be the Graphic Design intern of the establishment brand UCLA, which stands for the University of California, Los Angeles.
My work was to understand the brand in and out, to investigate what all plan viewpoints were at that point covered and what new graphics we can think of, so I helped them planning assortment 2022, down the learning path I was additionally told how the functioning is done, what is the way toward working and how it is done as the entry-level position was virtual. The verbal and conceivable information was given with full respect to assisting me with learning about the industry.
1 Month
Craft Research - Kamdani, Lucknow
Intern
Kamdani craft research document, was created by all the students of fashion designing batch 2017-2021, where we had to go to the craftsmen and know everything in and out about the craft, to create a visual and content document of the craft. Where my work was doing the research, photography, creating layouts and several small jobs.

Nov 2019
Pantaloons Styling Project
Styling and Sales Intern
Pantaloons style intern was a project offered to the students of styling from our college where we had to stay in the store and help people to style themselves for day to day occasional shopping. To help them understand what would suit more when it comes to types of fabrics and textile in context with body types. Also our focus was to help pantaloons boost their sales through us experimenting on different people.

Jun - July, 2019
Ombre lane (Women's work-wear)
Design Intern
Ombre lane is a women's work wear brand located in Bangalore, they are very loyal about the quality of the fabrics and closure that are being used in the construction of the garments. As a design intern, my work was to understand the working of the company and do the market research accordingly, then to absorb the aesthetic the company follows, I had to design garments manually for them. My work involved everything that is related to research till designing.

Freelance Work - Graphics
I have designed and delivered logos for several startups:
Anna Ratnam : is a supplier of raw food essentials.
Orators club : Designed an email signature (symbiosis school of liberal arts).
Bandhan A premium gift making company.
Samarpadh ek Koshish : Ngo
The Bliss Events : Digital posters
Wattin : Covering the entire branding for the brand.

Freelance Work - Photography
As a space of interest I likewise like taking pictures of things that appears to be intriguing or then again discovering profound importance to pictures therefore.
I took 3 activities of shooting the Spotify covers of these uprising artists:
Akanksha Sethi
Poorvi Naithani
Education
2017 - 2021
Bachelor's Degree
Bachelor of Design
National Institute Of Fashion Designing, Rae Bareli
Senior Secondary (ISC)
The Modern School, Lucknow
References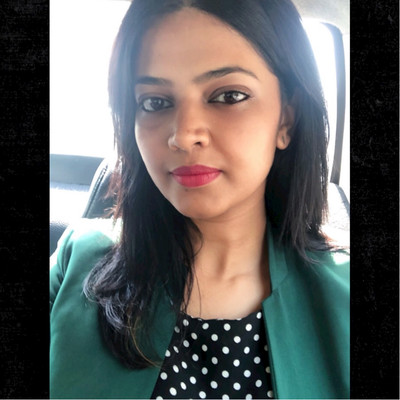 Prachi Sharma
CO-founder, Ombre Lane
We hired Suhasi Mittal as a design intern for our company. Suhasi understands the nature of work and was very cooperative and involved. She was an essential part of our team and helped us in assisting and providing market research-based designs for our upcoming collection, absorbed what we needed while focusing equally on the competitors and maintaining the quality. Suhasi managed all these assignments with professionalism and passion. She was a great intern and would wish her future endeavours are as successful.
Contact Me
Address
Lucknow, Uttar Pradesh (India)
Phone
+91 99 5615 2673
Email
mittal.suhasi@gmail.com